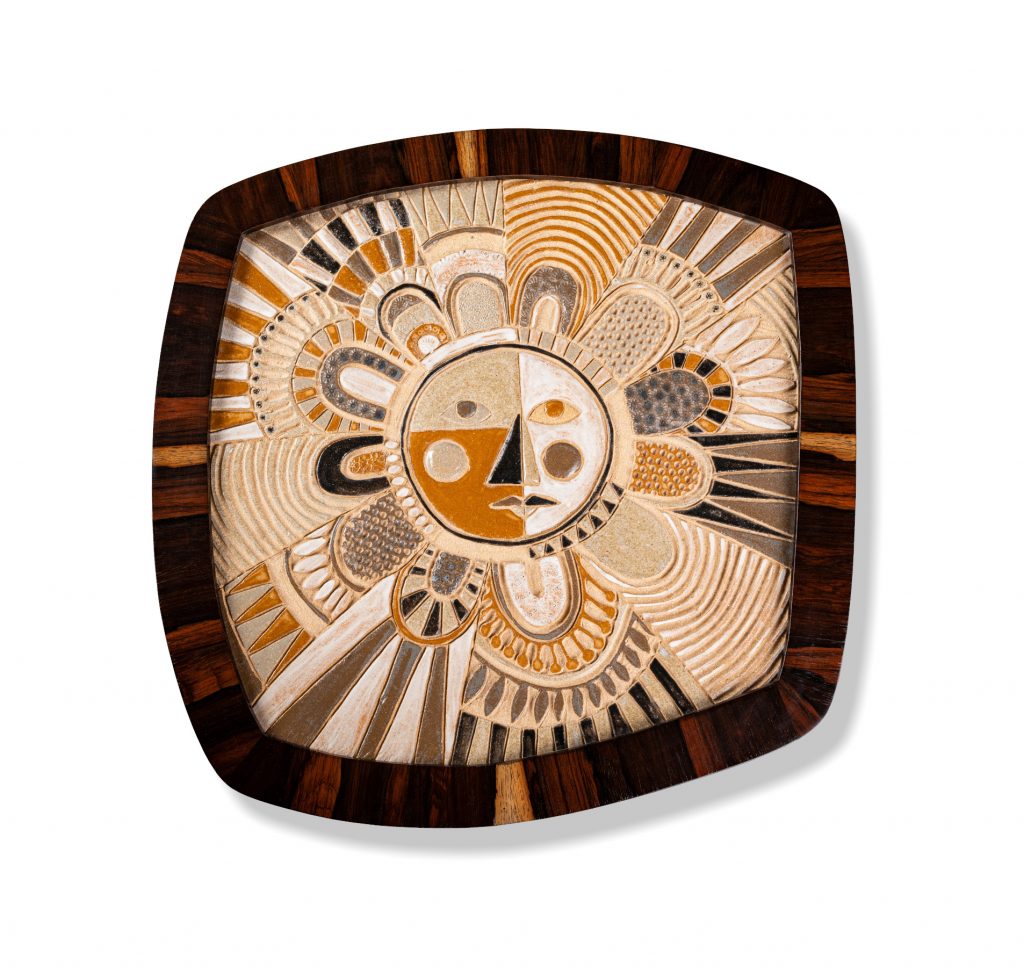 Keith Fritz is proud to introduce clay art patterns from Romy Kissel and Clare Backer Bies.
Inspired by the patterns and textures found in nature, Romy and Clare enjoy pushing the boundaries of ceramic glazes, material combinations, and incorporation of both ceramic and mosaic techniques to create unique and beautiful works of art.
Beginning with a simple slab of stoneware clay, the artists sketch the pattern into the clay, hand carve, stamp, and press patterns into its surface. After a first bisque firing, Romy and Clare apply a soothing, earthy palette of glazes which is followed by the second glaze firing. Some pieces are further embellished with touches of semiprecious stones and grout for a mosaic effect.
These processes are slow and often unpredictable which adds to their one-of-kind, captivating charm. Here patience is a virtue and worth the wait.
Long before their art education at Herron School of Art and DePauw University respectively, Romy and Clare played together as children with mud, paint, flowers, cats, and colorful chickens. In a century's old grainery, deep in the farm fields of their Indiana hometown, they happily continue to explore their world with an unquenchable curiosity collaboratively evolving their designs.