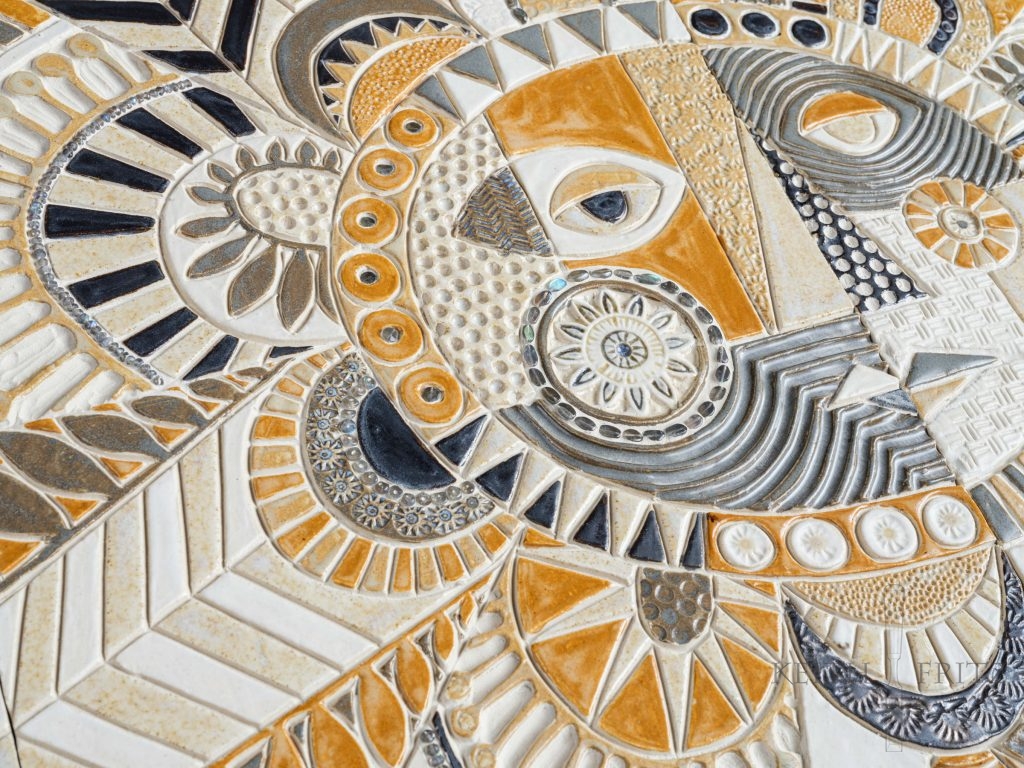 Southern Indiana has a rich history in woodworking and clay—dating back to the 18th and 19th centuries. In an effort to preserve that history, as well as support small artisans in the Indiana community, Keith Fritz Fine Furniture is proud to introduce the Sculpted collection, a collaboration between Keith Fritz and Clare & Romy Studio. Combining both mediums, wood and clay, Sculpted creates organic pieces that celebrate the traditional arts by bringing something new to market that has its roots in the past, and adds unique, one-of-a-kind furniture pieces to any home.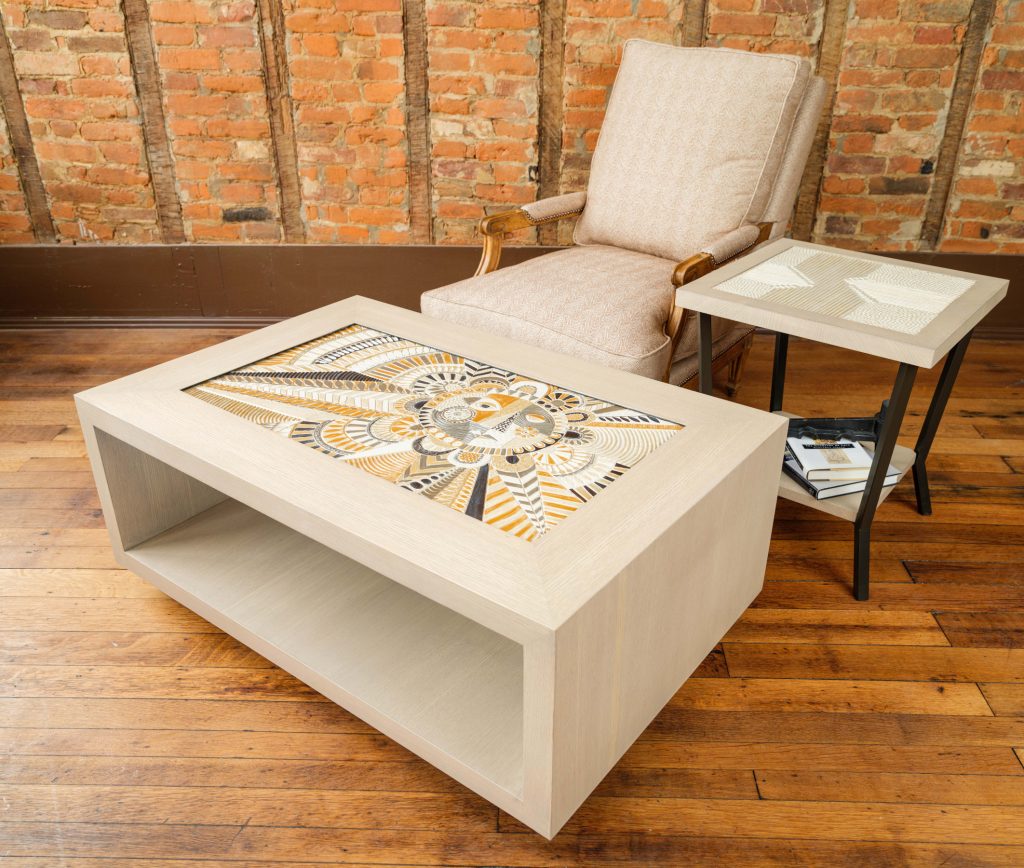 With more than 25 years in creative partnership, life-long friends Clare Backer Bies and Romy Kissel have been collaborating to make beautiful, cheerful ceramic and mosaic works of art. They are inspired by nature, texture, and color often found outside their small, century-old Indiana studio.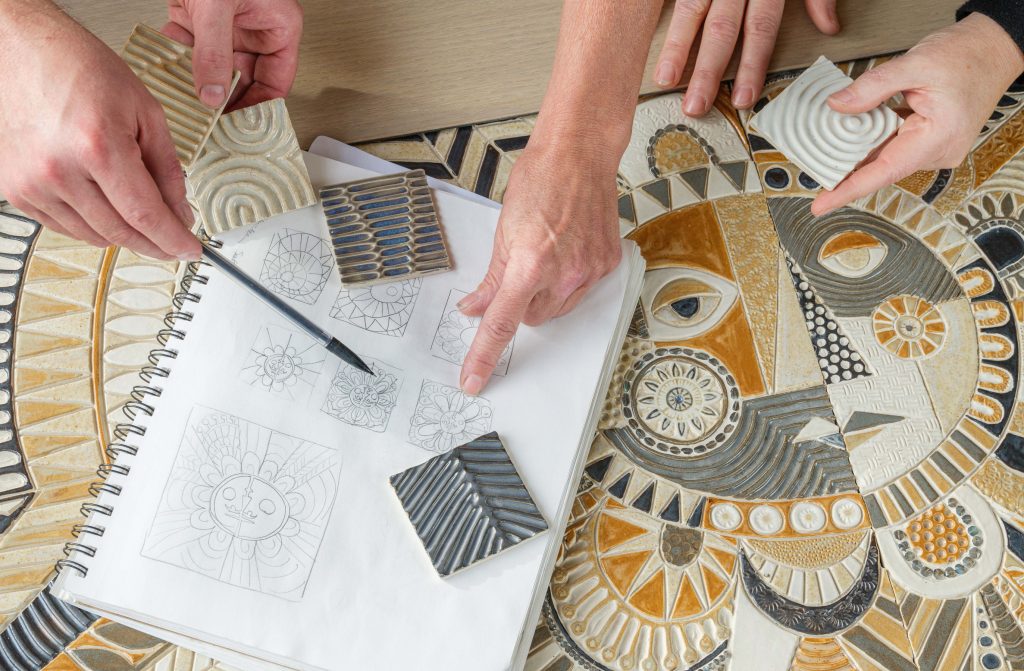 Each tile is an original artwork, free-hand sketched onto clay, hand carved, individually glazed, and produced in small batches by the two artists. Some designs are further embellished with semiprecious stones and grouted for added depth and texture.